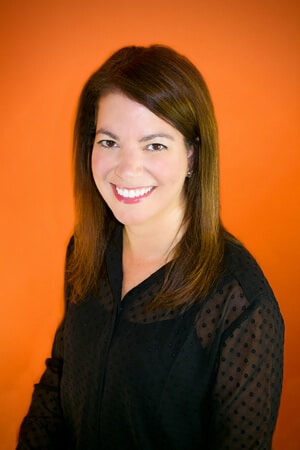 Dr. Luz Molina
Dr. Luz Molina has been a resident of Reno for over 15 years and completed her two year pediatric dental residency at Columbus Children's Hospital along with a Master's in Science degree. Prior to Dr. Molina's pediatric training, Dr. Molina spent two years of additional training in a hospital based program at the hospitals in the Ohio State University system.
Dr. Molina was awarded with the American Academy of Pediatric Dentistry's Graduate Research Award in 1998. Dr. Molina is a licensed pediatric specialist in the state of Nevada, licensed to administer oral sedation in office and provides hospital dentistry.
Memberships
American Academy of Pediatric Dentistry
Nevada Dental Association
Northern Nevada Dental Association
American Dental Association.
She is married to Dr. Wilkerson and is a mom to their four children: Carter, Thomas and Hamilton, and Lourdes.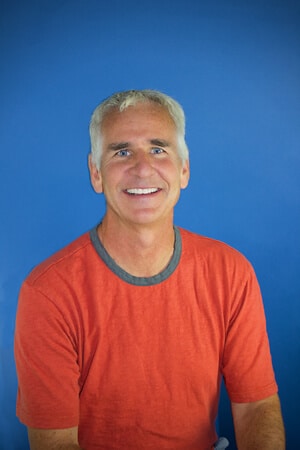 Dr. J. Wilkerson
Dr. J. Wilkerson graduated from the Ohio State University College of Dentistry in 1993 and taught dental students as a member of the dental faculty from 1993-1997. At the college, Dr. Wilkerson also served as the Children's Hospital evening and weekend director. Dr. J Wilkerson is a general dentist who has limited his practice to children and teens.
Memberships
American Dental Association
Nevada Dental Association
Northern Nevada Concerned Dental Committee
Dr. Wilkerson enjoys moutain biking, triathlons, fishing, golfing and reading in his spare time. He is married to Dr. Molina and is a dad to their four children: Carter, Thomas, Hamilton, and Lourdes.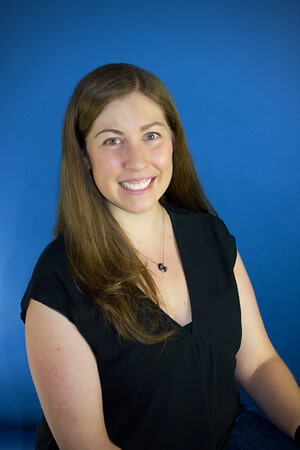 Dr. Emily Whipple
I am a third generation Nevadan and I love the opportunity to improve oral health care for kids and provide a positive experience.
I grew up in Boulder City and attended college at University of Nevada Reno. After only 3 years at UNR I was accepted into dental school at UNLV graduated in 2008. I practiced in Northern Nevada for 5 years and realized my love of pediatrics which prompted my return to UNLV to complete a two year residency in pediatric dentistry. During residency I also completed training with Nevada LEND to become a better provider for children with neurodevelopmental disabilities.
I love spending time with my family traveling and keeping up with popular kid topics so that I can better relate to my patients. In my free time I enjoy sewing, swimming and playing with my two dogs Emma and Sobee.
I am a member of the American Dental Association, Northern Nevada Dental Association, American Academy of Pediatric Dentistry, and a member of the Nevada State Advisory Committee for Oral Health.
Johana
Practice Manager
Johana is from Los Angeles, CA (though her family is originally from El Salvador). She moved to Reno when she was 6 months old and has been here ever since. She has been at DFK since 2005. She loves working with children to provide quality care and a positive experience. She also loves dancing and spending time with her daughter and her son!
Kristina
Lead Dental Assistant
Kristina was born in Las Vegas and moved to Reno 15 years ago. She started working at DFK in 1999. She has stayed here because she feels like the quality of care is very high and she just loves working with kids. She is married and and has 3 children. Her hobbies include driving kids all over town for their hobbies and vacationing wherever there is an ocean!
Kim
Treatment/ Financial Coordinator
Kim is a native Nevadan. She was born in Ely, Nevada and raised in Reno where she also brought up her 3 boys. She left Reno for Oregon to study the health field, and is delighted to have returned to the area and to be here at DFK. Kim's passions include photography, gardening, hiking, running, and of course, family!
Benjo
Dental Assistant/Sterilization
Born and raised in the Philippines, Ben is the oldest of 3 siblings. At 13, he made a life-changing decision by moving to the U.S. in hopes of a better life. After graduating from Reno's Dental Assisting program, he was hired by Dentistry For Kids. He loves working for DFK because of the family-like atmosphere and the quality of care they provide to the kids and team members. Hitting the slopes, a good read, and playing video games with his younger brothers are just a few things he enjoys!
Stacy
Scheduling Coordinator
Hobbies: Spending time with family, reading, shopping, being outdoors, playing with my three dogs, traveling, and experiencing new things & meeting new people.
Favorite thing about DFK? Hearing what the kids have to say during the appointments. They say the best things & the "thank you's" are genuine.
Family: Married. We have 3 grown children. We also have 3 wonderful and energetic grandchildren. We spend a lot of the time doing activities with family.
How long have you lived in Reno? We recently moved to Reno in May from Boise, ID. We are excited to see all that Reno has to offer.
Anything else? I love tropical beaches & Palm trees. Chocolate too!
Ann
Dental Assistant

Hobbies: Cooking new foods, running, and trying to get back in shape.
Favorite thing about DFK: Our patients, and my DFK family.
Family: Daniel (son)
How long have you lived in Reno: 18 years
Additional: I love to dance at 6am to get my day started and I'm an amazing car singer.
Sarah Gaze
How long with DFK: 1 month.
Hobbies: Swimming, reading, catching up on my favorite shows, eating delicious food (mostly dessert), getting to spend time with my freinds, family, and my boyfriend Mr. Ricky!
Favorite thing about DFK: Getting to see how happy the kids are to be here. Our patients have so much fun, so much to where they don't want to leave, and cant wait to come back and see us! They always put a smile on my face.
Family I spent my whole life in Washington State. My family is in Washington and also Alaska. I moved to Reno with my boyfriend after graduating from a technical school, where I studied Medical Office Administration and Coding. We decided to relocate to start a new adventure.
How long have you lived in Reno: 4 months. I love that it does not rain as much as it does back home, and the sunsets are gorgeous.
Favorite Animal Squirrels.
Katherine
Hobbies: Shopping and spending time with grandson, Wes.
Favorite thing about DFK: Working with children. Our doctors and staff are the best. I love being part of the DFK family.
How long have you lived in Reno: Born and raised in LA. Moved to Reno in 1980 & love it here with the mountains, lakes, and blue skies.
Sara Marasson
Dental Assistant
How long with DFK: 1 year & 2 months.
Hobbies: I love to spend time with my family & being outside. I also love going to baseball games & playing with my dog Oreo!
Favorite thing about DFK: All the people and families I get to meet everyday and the fun that we have in our office.
Family: I live in Reno with my parents and older siblings, I am the youngest of three. I have one niece and 2 nephews that I love to spend time with.
How long have you lived in Reno: I was born and raised here in Nevada.
Favorites: My favorite baseball team is the Los Angeles Angels and I love cows.
Ariadne Gonzalez
Dental Assistant